The making of our award-winning beauty is nothing short of an incredible romance. A love affair with the mountains, a living conversation with the wild ecology of bio-diverse forests, cold deserts, and harsh landscapes of India.
We are Clean, Wildcrafted, Scientific Beauty.
explore our non-toxic range
---
"This vegan, natural product line stands out for zealously combining green biochemistry with ancient wellness heritage of Ayurveda"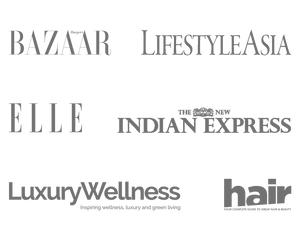 WHAT THEY ARE SAYING
"Next Generation Beauty" - Harpers Bazaar
"Great for your skin and Conscience"- ELLE
"Mother Earth profits every time you swipe your card at their store." - Indian Express
"Revolutionary Skincare. Certainly worth the Keep!" - LuxuryWellness Magazine
"Season's Must Have!" - Hair and Beauty
.
EXPLORE PERFORMANCE
SCIENCE MEETS NATURE
By combining modern green biochemistry and ancient Ayurveda we made skincare that is natural and effective - without harming a single honey bee or a little bunny.
.
DISCOVER FORMULAS
Luxury meets performance
In every single drop.  Every ingredient in there is sourced with utmost care, and is of the highest quality. We will never make or sell products that we wouldn't want to put on our families. We are and always will remain vegan.
.
OUR STORY
We Care. For Her. For the Planet. 
We believe in giving back to our roots, investing in afforestation and education of girl children because that's where our hearts are.
A portion of what we earn in profits go into the above social causes. We work with organizations such as One Tree Planted, Plan India and World Wildlife Fund towards this mission. 
.
SHOP CLEAN BEAUTY